Discover more from The Global Capitalist
A free newsletter about international developed, emerging, & frontier economies.
What is happening in the South China Sea?
China's swelling hegemony has disturbed the already long-contended waters of Southeast Asia.
Welcome to the Global Capitalist - A newsletter on emerging and frontier markets viewed through the lens of history and culture.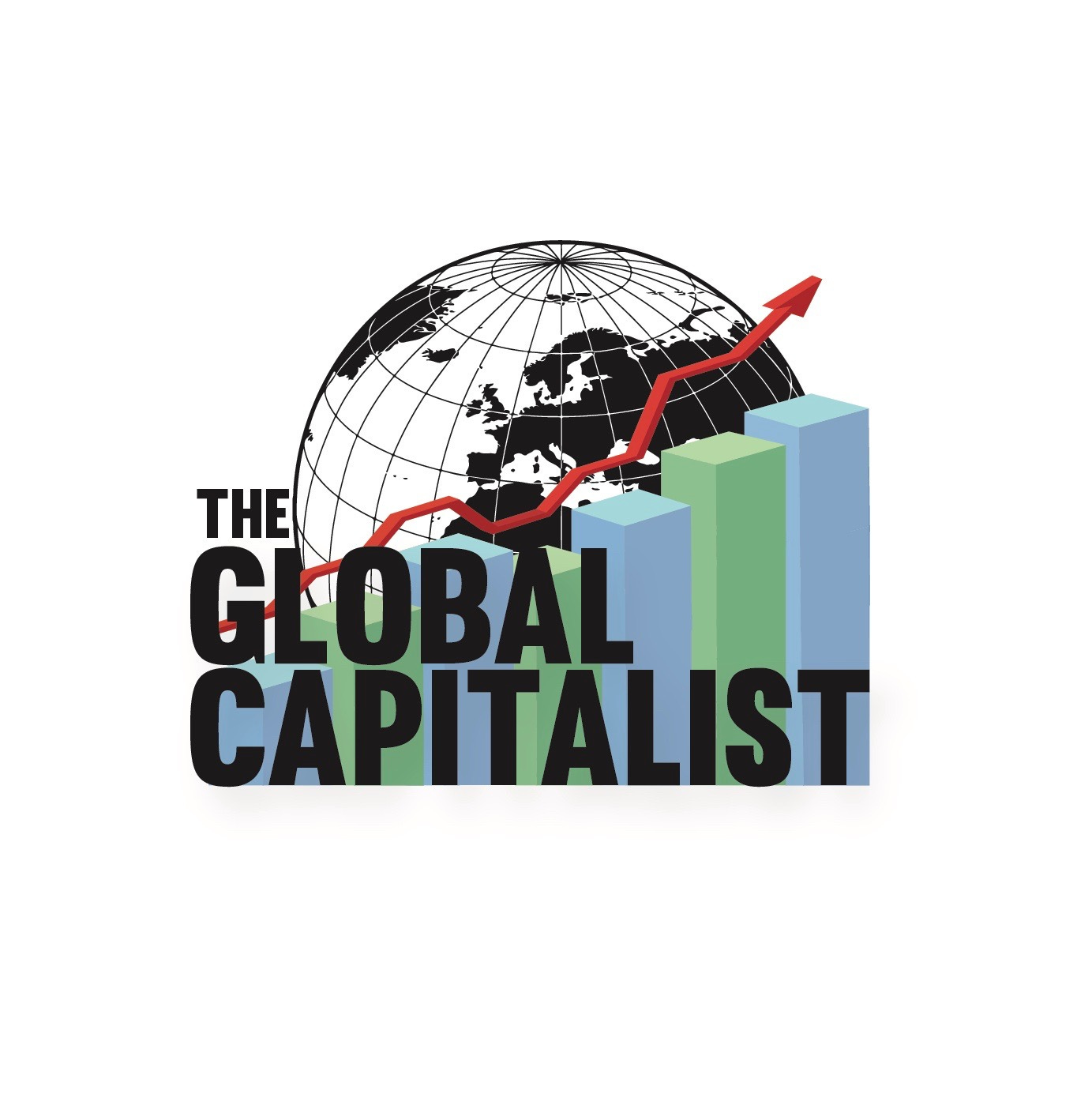 Hey everyone, welcome back. Instead of talking about the Cuban economy this week, I wanted to give an update on the tension currently characterizing the South China Sea.
If you enjoy this newsletter, please consider sharing it on Twitter, Facebook, LinkedIn, or anywhere you read business news.
Additionally, I ask that you go ahead and "Like" this post (Click the Heart Symbol above) to help me get noticed by Substack's algorithm.
Finally, if you'd like to support me financially, I ask that you purchase a hat from my Etsy page. This helps cover my costs incurred in researching, writing, and editing this letter every week.
***HEADS UP: There will be no newsletter next week! I will be taking a break to rejuvenate and take care of some personal commitments. I cannot thank you all enough for your continued support!***
---
Last Week Briefing:
---
What is happening in the South China Sea?
"Let China sleep; when she wakes, she will shake the world."
- Napoleon Bonaparte
When I return from my hiatus in two weeks, I'd like to talk about the diplomatic implications of a second-term President Trump versus what we'd likely see under a President Biden. As a primer, I'd like to talk about the current diplomatic snare in the South China Sea while highlighting its economic significance.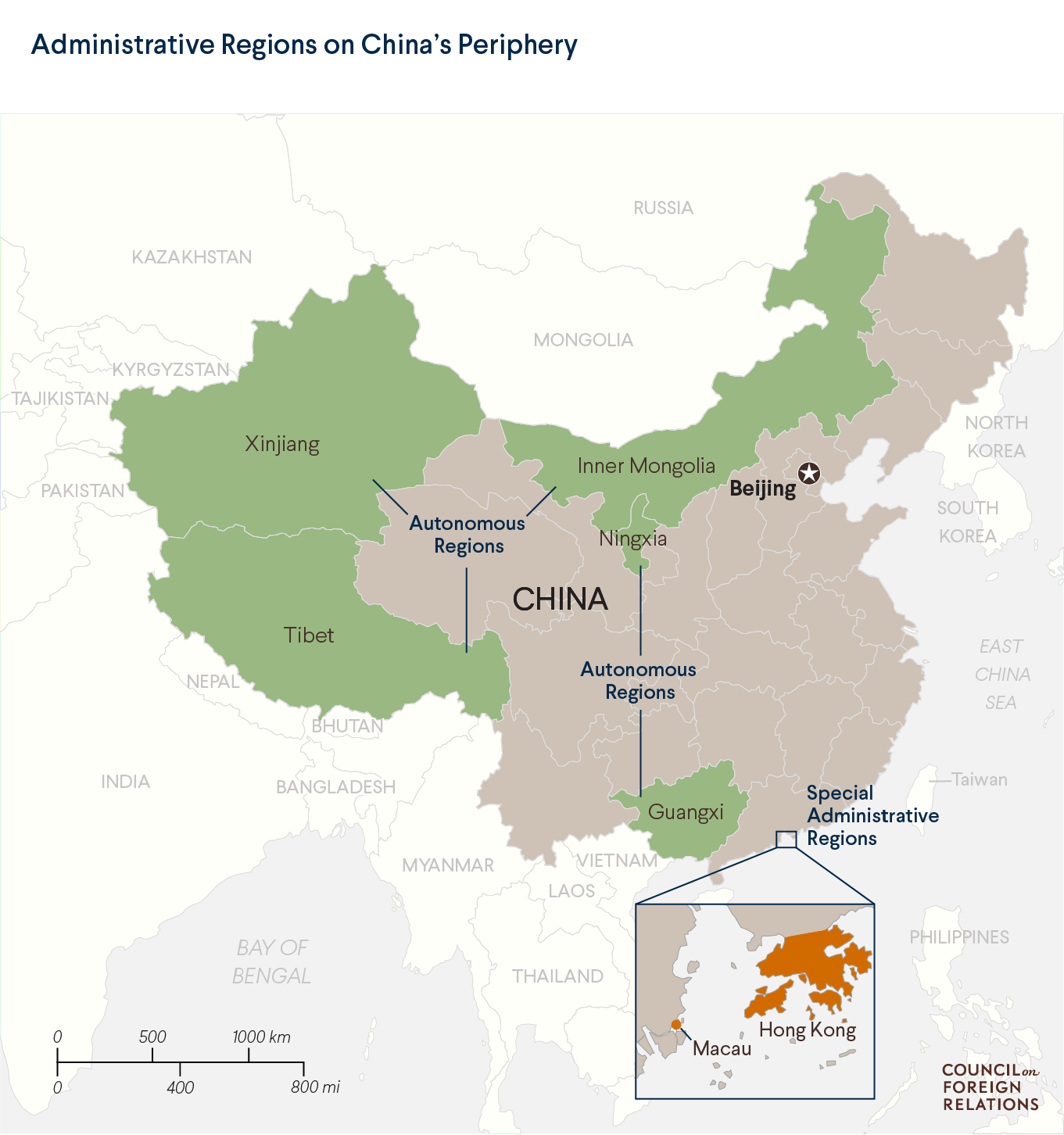 China's return to a world super-power in the late 20th century coincided with a resurgence in their affinity for imperial expansion. Some of our older readers may remember the "Free Tibet" movement of the 1990's. Stewards of western pop culture strove to shine a spotlight on the evils of Chinese imperialism through activist movements such as the Tibet Freedom Concert. Not too long after, Hong Kong was returned to the Chinese after a one-hundred fifty year run as a British colony. This transfer was quite symbolic, as it epitomized the end of the British Empire. Prince Charles wrote in his personal journal detailing the events of the transfer, "Such is the end of the Empire". Beijing promised that Hong Kong would remain autonomous, although they would fall under the umbrella of Chinese authority, thus birthing the term "one country, two systems". To the Chinese, this was emblematic of the country's return as a world superpower.
Remnants of Colonization: What year was Macau taken under Chinese authority? Who owned it previously? Answer at bottom.
All of that said, Hong Kong's "autonomy" has been challenged over the years. In 2014, the Umbrella Protests arose in response to questionable, CCP-sponsored legislation that attempted to overhaul Hong Kong's electoral system. Last year, the introduction of the Fugitive Offenders and Mutual Legal Assistance in Criminal Matters Legislation Bill (colloquially, the Hong Kong Extradition Bill) sparked another string of pro-democracy protests in the city. It should be noted, however, that China's encroachment is not limited to just Hong Kong. A few hundred miles north, China has penetrated West, taking control of Xinjiang and spilling into Indian territory in the Himalayas. Some of you may remember what happened back in June, in which 20 soldiers were shot and killed in a small Chinese-Indian scuffle along the Himalayan border. Western diplomats are growing gradually wary that China may shift its focus towards Taiwan, or another ASEAN nation, as they seek to expand their empire. This hawkish behavior has warranted the attention of Western diplomats. As these tensions fizzle up, the South China Sea has emerged as a point of contention in this diplomatic phenomenon.
The South China Sea, in a diplomatic metaphor, is a big, juicy steak among a pack of hungry wolves. If you take a gander at the graphic above, you can recognize why things are so geopolitically criss-crossed when it comes to this area. All of the countries featured above lay some sort of claim to to the region while China's "Nine-Dash Line", established in 1947, effectively grants China jurisdiction over the entire sea. Also, you see those islands in the middle? They're artificial; Built by China for the purpose of military and logistical satellites. Despite probing from the Obama Administration, General Secretary Xi insisted that the islands served no military purpose. Satellite images have come to reveal that that statement is a lie, adding to a laundry list of falsehoods told by the Chinese Communist Party. American diplomats have been forced to keep a close eye on China's power-grab over the region, noting its economic significance.
China has been especially pugnacious in these waters. In 2010, China tried to halt the supply of rare earths to Japan, causing shortages in the Japanese electronics industry. Back in April, a Vietnamese fishing boat was sank by a Chinese patrol vessel for wading too far into Chinese territory. This marked the second civilian fishing boat sank by Chinese vessels in two years. Just a year earlier, a Filipino fishing boat was sank for similar reasons. Then, just last month, China initiated a sequence of missile drills, perceived as a warning to the United States should they wish to intervene in the region. Despite a ruling from 2016 which negated China's claim over the sea, China has continued to trample on the sovereignty of its neighbors. Last week, the U.S. formally condemned China's actions, accusing the People's Republic of further destabilizing an already unstable situation in the South China Sea. Naturally, the United States is inclined to intervene to protect its economic and strategic interests. However, there are more than just a few stakeholders who don't want the autocratic People's Republic of China to dictate the economic lifeline of Southeast Asia.
What is so important about the South China Sea?
The waters of the South China Sea are crucial to the economy of Southeast Asia and contingently, the world. The South China Sea boasts over one-third, or $5.3 trillion of global shipping output. Japan and China respectively derive 80% and 39% of their total imports from the South China Sea. In fact, four of the top ten countries by industrial economic output border the South China Sea. The region is also a significant source of energy for Southeast Asia. China (80%), Japan (60%), Taiwan (60%), and South Korea (66% ) all derive the majority of their energy supplies from the South China Sea. Estimates report that up to twenty-two billion barrels of oil and nine-hundred trillion cubic feet of natural gas could be mined from the South China Sea. Chinese estimates (which are a little optimistic) predict the region could yield 130 billion barrels of oil, placing them only second behind the Persian Gulf as the largest regional oil producer in the world. Finally, the South China Sea is a vital source of food and employment for Southeast Asia. Approximately 4 million fishing workers yield 12% of the world's fishing supply just from these waters.
The bottom line? The South China Sea is both strategically and economically important for Southeast Asia.
Remember the 'Trade War'?
If you recall last year, the biggest story gripping the business world was the expansive U.S.-Chinese Trade War. A new trade deal — if successful — would surely alter the global economy for years to come. Investor sentiment swung like a pendulum from the ever-changing headlines which hinted that a deal was (or wasn't) in place. The first phase of the U.S.-China trade deal would ultimately be signed in December, initiating a new era of Chinese-American commerce.
Despite the Trump administration's recent anti-China rhetoric, officials from both countries have assured investors that the first phase of the trade agreement is successfully underway. U.S. and Chinese officials reconvened in late August to review the progress made in Phase One, while also identifying areas for improvement. China is still deficient their commitment to purchase $200B of U.S. goods while American diplomats are seeking further protection for their intellectual property.
I'm skeptical of the longevity of this deal. China has rarely materialized on their promises with Western nations and just the other week, President Trump abruptly postponed his meeting with Chinese legislators. Trump supported his decision by saying: "I don't want to deal with them now. With what they did to this country and to the world, I don't want to talk to China right now."
Furthermore, Western legislators have questioned China's ethics as reports have surfaced regarding their genocidal treatment of Uighur Muslims. An estimated 1 to 3 million Uighur Muslims are being kept in reeducation camps operated by the People's Republic of China.
How does this end?
I, for one, don't expect any substantial compromise between the U.S. and the PRC anytime soon. For starters, economic stakeholders understand the damage that a U.S.-Chinese fallout could levy on the global economy, especially amidst the economic onslaught of the coronavirus. It will almost certainly get worse before it gets better. That said, recent developments indicate that the United States is committed towards curbing the scope of Chinese influence by strengthening relationships with China's neighbors such as Taiwan, South Korea, and Japan. China, however, will be tough to replace. American multinationals who have celebrated the lucrative Chinese market for decades will now be forced to divert their strategies away from the second largest economy in the world.
Who will benefit the most from a U.S. partnership?
Taiwan:
Last week, Sec. of State Mike Pompeo sent a congratulatory tweet to Dr. Tsai Ing-Wen for winning the Taiwanese Presidential election. This tweet marked the first time ever that a U.S. Secretary of State congratulated a Taiwanese president and broadly symbolized a thematic shift of Taiwan's sovereignty. Taiwan, or officially, The Republic of China (Not to be confused with the People's Republic of China…) consistently ranks atop the most free countries in the world, both economically and politically. Unfortunately, their geography makes them a suitable target for Chinese acquisition. American politicians have been hesitant to recognize Taiwan's independence as to not violate the "one-China" principle (China has claimed sovereignty over Taiwan, yet Taiwan considers themselves independent), although the draconian seizure of Hong Kong has motivated Western diplomats to assist the island nation. More specifically, the United States will almost certainly look to broker additional, bilateral economic agreements with the seventh largest economy in Asia.
Fun Fact: Controversy broke out when it was revealed that Tom Cruise's jacket would be altered for the upcoming Top Gun sequel. In the original Top Gun, Maverick's jacket bears a patch on the back of his jacket featuring the Japanese and Taiwanese flag. Since this upcoming picture is being produced by Tencent Pictures, a Chinese company, these flags have been swapped out for something different.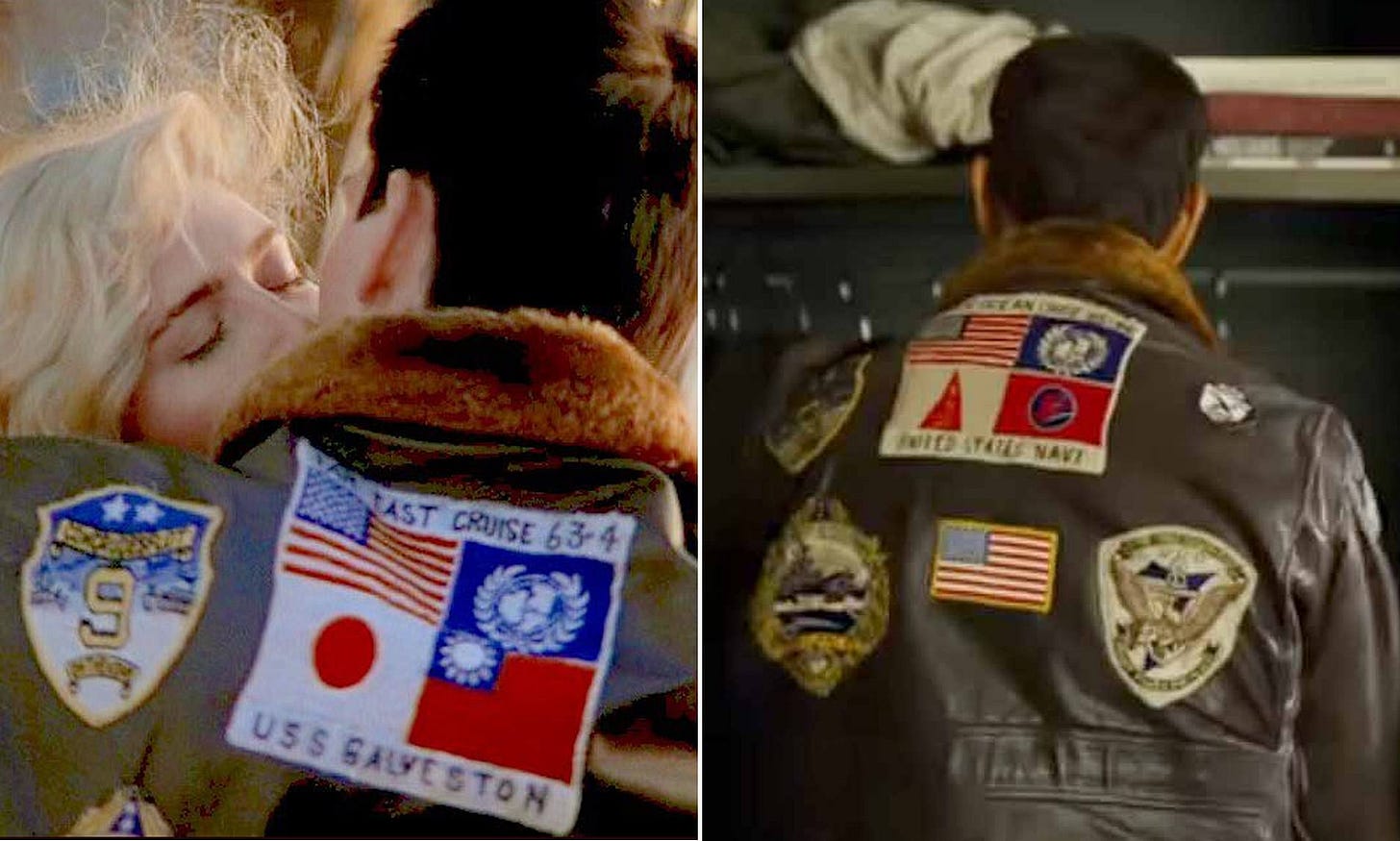 India:
India has quietly accrued the largest population in the world, eclipsing that of China's mammoth population. Over the last decade, we've seen a strong push for U.S. legislators to bolster ties with India, as they are the largest democracy in the world by population. India, in addition, has already been at loggerheads with the Chinese over the contentious Himalayan border. This animosity between the world's two largest countries allows for the U.S. to serve as the subcontinent's "muscle". Back in February, Prime Minister Modi agreed to a $3.5B arms deal with the United States with a united goal of curbing Beijing's military reach. After all, the enemy of my enemy is my friend.
The Muslim/Arab World:
Sadly, the mass torture of Uighur Muslims has not been enough to warrant the action of our Saudi allies. In July, Saudi Arabia among 36 other nations (including Russia) backed China's move to intern millions of Uighur's as a combative measure against terrorism. This is especially disappointing, given al-Saud's connection to the Islamic faith. That said, the Muslim world is not limited to the Saudi Kingdom. Muslims from across the world have protested and objected to the horrific treatment of their Islamic peers.
While the issue of Uighur genocide had been circulating prior to 2020, recent discoveries are affirming our worst fears. The People's Republic of China is sterilizing women, torturing men, and forcing an entire ethnic group to undergo "reeducation". Beijing's legislators have failed to show remorse for any of their ethical shortcomings. It is now up to us in the "Free-World" to take a stand against the largest geopolitical foe of our generation.
Oh — and don't even get me started about Russia and Eastern Europe… That's a conversation for another day.
Play that Funky Music: Can you name 5 artists who performed in one of the "Tibetan Freedom Concerts" in the late 1990's?
---
Trivia
Remnants of Colonization: Portugal returned Macau to China in 1999 after nearly 500 years as a Portuguese settlement.
Play That Funky Music:
Artists Included:
San Francisco ('96)
The Smashing Pumpkins, Chaksam-pa, Beastie Boys, A Tribe Called Quest, Pavement, Cibo Matto, Biz Markie, Richie Havens, John Lee Hooker, Red Hot Chili Peppers, Rage Against the Machine, Sonic Youth, Beck, Foo Fighters, Björk, De La Soul, Fugees, Buddy Guy, The Skatalites, Yoko Ono/Ima and No Doubt.
New York City ('97)
Noel Gallagher, Foo Fighters, U2, Sonic Youth, Biz Markie, Alanis Morissette, Patti Smith, The Jon Spencer Blues Explosion, Radiohead, Yungchen Lhamo, Ben Harper & The Innocent Criminals, A Tribe Called Quest, Beastie Boys,  Rancid, Björk, Pavement, Blur, Michael Stipe & Mike Mills, Taj Mahal and Phantom Blues Band, De La Soul, Dadon, Chaksam-pa, Nawang Khechog, The Mighty Mighty Bosstones, Eddie Vedder & Mike McCready, KRS-One, Porno for Pyros, and Lee Perry featuring Mad Professor & the Robotiks Band
Washington, D.C., ('98)
Beastie Boys, Radiohead, Sean Lennon, Mutabaruka, Money Mark, A Tribe Called Quest, Dave Matthews Band, Sonic Youth, Nawang Khechog, Wyclef Jean, Herbie Hancock and the Headhunters, Buffalo Daughter, R.E.M., KRS-One, The Wallflowers, Blues Traveler, Live, Pearl Jam, Luscious Jackson, Red Hot Chili Peppers, Chaksam-pa, Pulp, Bran Van 3000.
---
The Global Capitalist
Share TGC with 5 Friends, Win a Hat! Details can be found here.
Old letters can be found here.
Feedback, questions, or insights can be submitted here.
Follow us on Twitter: @TGC_Macro
Follow us on Instagram: @TGC_Macro
Follow Tom on Twitter: @TominalYield
**If you subscribe through Gmail, please move us from your 'Promotions' tab into your 'Primary' inbox so you never miss a letter!**
**None of this should be perceived as investment advice. Do your own research or speak with an advisor before investing in emerging markets.**
---
Next Week: On a Break
No newsletter next week! I am taking a break to rejuvenate and get up to speed on some personal commitments. I cannot thank you all enough for your patience and continued support.
The next edition will come out on 9/15/20.